The KOOL KAP Story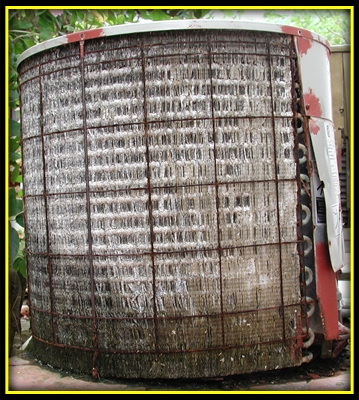 In 1985, Al Lees of Oldsmar, Florida was faced with having to replace his air conditioning system because the outside condensing unit had completely rusted apart. This began Al's quest to find a way to keep leaves, dirt, insects and other debris from getting into his air conditioning unit and clogging up the drains that allow water to escape.
During the next few years Al designed and redesigned, molded, tested and retested several styles, shapes, materials and designs until he finally came up with a design that met his criteria. Al had created an air conditioning cover that was totally different from any other type of cover made. The materials were different, the style was different and so was the overall application. The KOOL KAP was born.
In 1987, he filed a patent for Kool Kap and began supplying the air conditioning industry with his revolutionary protective cover.
In 1993, shortly after learning of the product, KEIL Heating and Air Conditioning began offering Kool Kaps to its customers in the northern New Jersey area. The demand for Kool Kaps was immediate and fast-growing. Homeowners were quick to see the benefit of installing a Kool Kap on their air conditioner to keep out leaves, dirt, debris, snow and ice. Since introducing the product in 1993, KEIL Heating and Air Conditioning's sales of the Kool Kap in the New Jersey area has grown stronger every year.
In September of 2001, Al Lees called me to check on KEIL's Kool Kap stock. To this day I don't know what possessed me, but I asked Al "Why don't you stop selling me Kool Kaps a case at a time and sell me the entire business?" Al began to laugh and then told me that he was turning 70 that year and had just begun to think about selling the business a few days ago.
On December 21, 2001 Kool Kap had a new owner and the company was moved from Oldsmar, Florida to Riverdale, New Jersey. The product is the same, the quality is the same, and the business is growing each and every month. Al Lees and I speak almost weekly about the product and how to better market its benefits to reach more homeowners, contractors and distributors. A strong friendship has developed between us and, although I never expected it, I treasure it.
Milton Baum
President
KOOL KAP, LLC